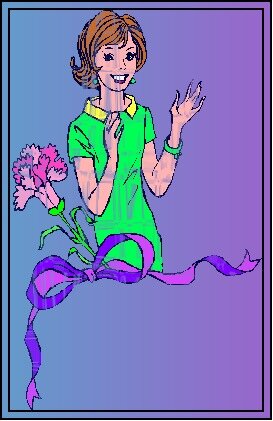 SECRET PAL PROGRAM
     Ladies, are you interested in participating in the Epworth Women sponsored "Secret Pal" program for the year 2005  At present, there are more that 30 ladies taking part in this delightful program.  The purpose of the Secret Pal program is to encourage and develop worthwhile and positive relationships, while having fun surprising your secret pal.  All that is required is that you remember your secret pal in prayer daily, and remember her with a small gift, card, note or one of you specialties at least once a month  (February through January).  You may have noticed packages on the table in the Narthex every Sunday morning.  At the end of the year (mid-January), a Secret Pal Revealing Party is held.  Come join us in the fun.  You can pick up a sign-up sheet in the Narthex.  Please return to Rae Pollina or Bobbie Mills by January 16, 2005. 
  Everyone choosing to participate in 2005 needs to complete a new form.
Click below to open the Secret Pal Application. To open the file you will need to download Adobe Acrobat Reader.  It is free.
Click here to download Acrobat Reader
Secret Pal Application